5th BEACH & BEYOND vacation
All Inclusive* | Family Friendly | All you can eat
The Only All Inclusive – All You Can Eat Halal – Family Friendly – Beach Vacation Is Just Around The Corner. Get Started!
No Vacation On This Planet
The Entire Resort Is Exclusively Yours
An All Inclusive* All You Can Eat Husna Experience For All Ages
Flights & Transfers not included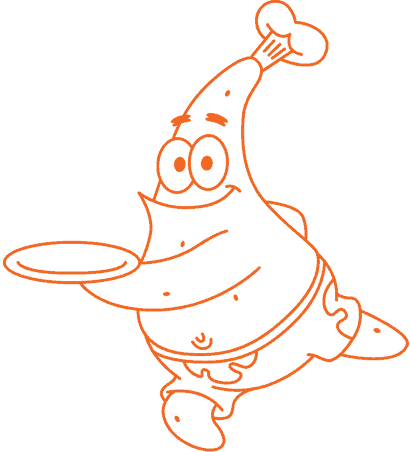 ALL YOU CAN EAT - ALL HALAL - ALL INCLUDED
World-class chefs create delightful surprises from morning til late at night, in many wonderful restaurants. This is an addition to daily BBQ's and Buffets. Plenty of food with plenty of activities to burn it all off! Dine with confidence (100% halal hand cut).
The Experience starts at our incredible restaurants. Savor dishes crafted using farm-fresh ingredients, and pair every bite with attentive service that elevates family dining. Taste your way around the world at restaurants inspired by global culinary capitals or enjoy your favorite foods in the comfort of your suite without 24-hour room service.
Enjoy unlimited beverages throughout the hotel, whether you're in the mood for fresh juice, fizzy soda, or your favorite vacation mock-tails. It starts at arrival with a celebratory Slime Smoothie for the kids and continues throughout your stay with a local and international selection of premium non-alcoholic drinks.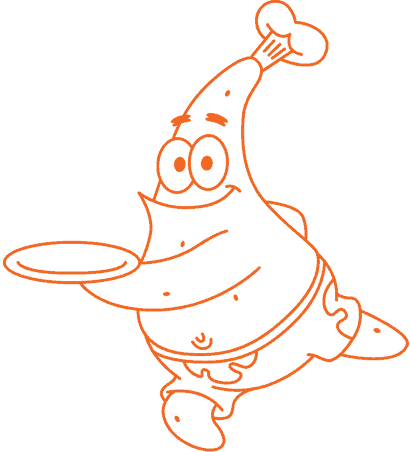 With over ten room types to choose from over a span of nine buildings, we're confident there is a suite just for you. But hurry suites are booking out fast.
All of our suites and villas are designed to serve as comfortable retreats for couples and families. You'll find luxurious amenities and contemporary design, paired with playful touches kids will love. Enjoy!
A VACATION FOR THE AGES AND ALL AGES
Husna's Beach & Beyond is a vacation that caters to everyone: Seniors, parents, teens, children, couples and singles. Everyone has a great time mashallah!
NICKELODEON HOTELS & RESORTS
DISCOVER A NEW KIND OF ALL-AGES VACATION
The family that plays and prays together, stay together. Whether you and the crew choose to explore the Aqua Nick ® water park in search of a splashin' good time, roam around the Gourmet Village for delicious and diverse bites, meet up first thing in the morning at fajr, or just plan to relax by the beach, there's plenty  in store for the entire bunch when you check into Nickelodeon Hotels & Resorts Punta Cana and vacation with Husna Vacations. 
FOR EVERYONE
A Vacation for All Ages

All welcome! For years now many families continue to choose Husna's Beach & Beyond for their family reunions simply because it's a vacation that caters to everyone: Seniors, parents, teens, children, couples and singles. Everyone has a great time. See for your self by checking out our testimonials or better yet, book your spot to experience it for yourself!

All You Can Eat Halal
Dine with confidence
The entire resort will be serving only 100% Husna certified hand slaughtered Halal for the duration of our stay (only). That's right, all the menus in all the (eight) restaurants will remain unchanged with the exception that all meats and ingredients will be replaced with halal meats and appropriate ingredients & procedures. Also all alcohol and pork products will be removed from the premise for the duration of our stay. All You Can Eat - All Included - All Halal!
LAND ACTIVITIES
Staying Ashore!
Guests who prefer to stay ashore won't be left high and dry
Daily Fitness • Husna Tournaments • Games • Competitions • Prizes • Tennis Courts • Table Tennis • Beach Volleyball • Basketball • Soccer • Jogging Trail • Games Room • Pool Tables • Talk Shows • Value packed interviews and discussions with special guests• Golf* • Excursions* & more!

HUSNA KIDS
Nickelodeon Place
At Beach & Beyond we invest a lot of time and energy into carefully crafting daily children's programing, games and one-of-a-kind storytelling sessions. Nickelodeon Punta Cana is a child friendly resort that offers a jammed packed schedule and plenty of surprises to keep the children occupied. Nickelodeon Place, Aqua Nick, Character Central, Club Nick and Aqua Bite are just the beginning inshallah.
HUSNA SISTERS
Comfort!
We are honored and privileged to offer a vacation experience where our sisters feel and experience maximum comfort. We feel that even more than "All you can eat Halal" this is the number one reason why sisters who attend Beach & Beyond return year after year with their friends and family. In addition Beach & Beyond offers Yoga, fitness & nutrition programs by our female certified coach and trainer, alcohol free drinks on demand kids programs for plenty of child free fun and networking opportunities with women across North America and other parts of the world.
HUSNA SPIRIT
Coming Full Circle
Beach & Beyond is a Family Friendly vacation with the added optional benefits of Jumuah, congregational prayers, reminders, Hajj & Umrah Ishraq, value packed interviews and discussions, Youth enrichment, give back projects and optional quality learning opportunities.
5TH BEACH & BEYOND VACATION
A Husna Experience for all Ages
Listed as a 5 * child friendly resort
Great accommodation selections
All You Can Eat Halal (hand cut)
Unlimited mock-tails and drinks
Entertainment for all ages
Aqua Kids water park
Competitions & Prizes
Kids Club (Club Nick)
Additional excursions available
24 hour room service
Family friendly & super comfortable
8 restaurants included
Coffee cafe included
Great discussions & networking
Gym & outdoor sports complex
Jumuah & spiritual programming
World class spa
Toddler inclusive amenities
Baby sitting available
Special guests & Artists
Giveback Opportunities